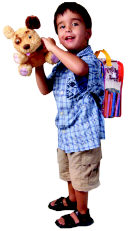 Let's Read Booklets
New Download for Parent Involvement! Encourage the parents to read with their children. Download and make your own parent involvement books. Each of the five books are available in English and Spanish. These are great for craft time and the parents will love them!
The Poetry Pals Brochure
Download our full-color catalog. Includes our new products. Please be patient on the download as the catalog is 700KB. It's worth the wait.
download brochure

download Steve Parks Fatherhood Training Flyer
The Poetry Pals Product Flyers
Download our special flyers.
download Teach Me Daddy flyer

download At's Hat flyer
Poetry Pals Curriculum
download classroom curriculum

download classroom curriculum cover
Poetry Pals Proverbs
download proverbs

download proverbs (spanish)
Poetry Pals Refrigerator Reminder
download refrigerator reminder